WHY HLB OUTSOURCING
Currently, a growing number of companies increase their operating efficiency through optimising their business processes. Outsourcing of certain financial and accounting functions allows management of companies to focus on core business activities that require greater attention.
HLB provides financial and accounting outsourcing services for companies operating in Tajikistan and abroad. Outsourcing services allow to gain a deeper understanding of costs, revenues and opportunities. To achieve this goal, we provide companies with objective commercial advice that helps improve their efficiency, increase profits, manage information and minimize risks.
HLB can also help companies integrate and standardise accounting processes, ensuring compliance of those processes with statutory obligations. This allows to effectively manage information, making more informed business decisions.
Engaging HLB Outsourcing's services will allow you to reduce costs of routine office or accounting processes, saving time and resources for key staff to focus on the business development and growth.
TOP 10 REASONS FOR OUTSOURCING
Time saving
Outsourcing of financial and accounting work will save you time and resources to concentrate on core activities.
More efficient use of resources.
Previously unavailable resources become free to build a business that gives you a competitive advantage.
Focus on core activities.
Outsourcing of non-core activities increases the reliability of your own services.
Quality assurance.
Provision of professional services is guaranteed and you get access to global experience and resources.
Reduction of labor costs.
There is no need to search, train and control accounting personnel.
Risks reducing.
There is no risk of missing deadlines, and consequently no risk of fines.
Avoiding unnecessary expenses.
Buy only what you need. Outsourcing company covers expenses for accountants, in-house staff and expensive accounting systems and hardware.
Data security.
Protection of confidential information, particularly information on salaries.
Close and constructive relations with the authorities
Establishing required liaisons. HLB ensures the accuracy of all documents; we can represent your company in any institution in case of any kinds of inspections.
Risk sharing.
Allocation of risks related to maintaining accounting records. Share them with HLB.
What other benefits will you get?
We can help reduce the costs of your Accounting Department:
Direct costs, such as salaries, other benefits, leave allowances, sick leave payments, medical insurance and social contributions.
Indirect office costs (computers, printers, software, maintenance of hardware and software, upgrades, rent, electricity, cleaning services, etc.).
Hidden costs of employment (hiring and firing, initial training and skills improving training, control over accounting maintenance, etc.).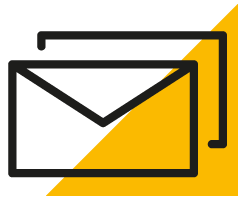 Подпишитесь на рассылку новостей