CAREER AND INTERNSHIP AT HLB

AUDIT MANAGER
HLB international is a global network of independent consulting and accounting firms with more than 30,000 partners working in 750 offices in 160 countries around the world.
HLB Tajikistan – established in 2012 is one of the country's leading professional services firms with expertise in audit, accounting, tax, legal, HR, accounting software implementation and other services.
ADVERTISEMENT OF A VACANCY
HLB Tajikistan is currently looking for a qualified and motivated person for the position of Audit Manager.
Employment type: full time.
Qualifications required:
Higher economic education
ACCA professional qualifications are encouraged.
At least 5 years of professional working experience in a similar position.
Good knowledge of international and national accounting standards, as well as international auditing standards.
Availability of management skills, communication skills.
Confident PC user (especially Excel and 1C programs).
Excellent written and spoken English, Russian.
Interested individuals shall send a motivation letter and an updated CV to: info@hlbtj.com with the reference: Audit Manager
Deadline for application is 30 th of September 2021 (17.00h). Only shortlisted candidates will be informed. HLB Tajikistan does not enter into correspondence with regard to the reasons for non-selection of candidates.
---
CAREER AND INTERNSHIP AT HLB
Do you consider yourself ambitious and purposeful, but you can't fully realize your potential? HLB international audit company invites all candidates to complete an internship for a period of 3 to 6 months with subsequent employment.
HLB international is a global network of independent consulting and accounting firms with more than 30,000 partners working in 750 offices in 160 countries around the world.
AN INTERNSHIP AT HLB PROVIDES THE FOLLOWING OPPORTUNITIES:
Access to the global HLB knowledge base. Our special training and retraining program will allow You to get international professional certificates recognized all over the world, which will guarantee you employment and a decent salary anywhere in the world.
The opportunity to acquire and deepen your knowledge and skills required by an international professional, gain invaluable experience using the unique resources of the international HLB network, including an exclusive methodology for providing audit, accounting and consulting services.
Possibility of practical work together with highly qualified specialists, holders of national and international certificates.
Participation in projects implemented in large international and local companies.
HLB has an impeccable reputation in the financial world and experience in HLB, this is Your chance to secure a solid career with decent and stable remuneration both in Tajikistan and abroad.
Your further employment and career growth in our company depends only on You, your knowledge, skills, experience and results of passed tests and exams!!!
MANDATORY REQUIREMENTS FOR AN INTERN:
University degree or incomplete higher education (final courses of higher education INSTITUTIONS)
The presence of mathematical and analytical skills
Confident PC user (MS Office) and 1C program
Good command of written and oral Tajik, Russian and English
THE FOLLOWING CANDIDATES HAVE AN ADVANTAGE:
Availability of a professional qualification CAP, or any examination for this qualification
Knowledge of the basics of international and national accounting standards
Experience as an accountant or assistant accountant
HLB CREATES THE FOLLOWING CONDITIONS FOR TRAINERS:
HLB provides a workplace, laptop, Internet access, access to advanced accounting systems and programs
Appoints a mentor for accounting practice
Organizes free CIPA courses
Organizes free trainings and courses within HLB
Provides a scholarship for the period of internship in the amount of 500 somoni per month.
WHAT YOU WILL GET AS A RESULT OF THE INTERNSHIP:
Theoretical knowledge of accounting
Obtaining international standard certificates
Gaining tremendous experience in the international company HLB
Obtaining practical accounting skills
Employment opportunities within and outside HLB
PERIOD OF TRAINING:
The internship period is 3 to 6 months.
A candidate is eligible for one company-sponsored attempt per exam. The retake of the exam is carried out at the expense of the trainee. If the candidate fails to pass the exam on the second attempt, the internship at HLB will be terminated.
In case of temporary suspension of the internship for more than 1 year, the candidate terminates the internship.
REASONS FOR EMPLOYMENT AT HLB AFTER THE INTERNSHIP:
Passing the internal test / HLB exam
Passing the exam Financial accounting-1 (CIPA program)
Passing the exam Taxes (CIPA program)
Interested persons are kindly requested to send their CVs to the email addresses hr@hlbtj.com and a.khusanov@hlbtj.com
Thanks in advance to all applicants who have submitted their CVs, but only a limited number of candidates will be invited for interviews.
We are located in the center of Dushanbe, Umari Khayom street 40a.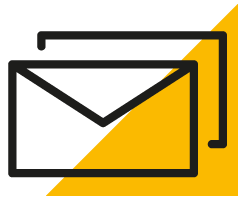 Подпишитесь на рассылку новостей